Antico Convento Park Hotel et Bellevue
Antico Convento Park Hotel et Bellevue is a romantic and elegant four star hotel in Tuscany surrounded by the green hills of the Pistoia valley; vineyards, oak and olive centuries old trees will bring you in front of the old Church of the Convent.
Thanks to the location, from our hotel you can easly reach some of the most important and famous art cities of Tuscany, such as Firenze, Siena, Vinci, San Gimignano etc.
With the new management of 2014, Antico Convento Park Hotel et Bellevue is the perfect location for your exclusive and relaxing stay in Tuscany, promoting the history of the place with all the comforts and innovations.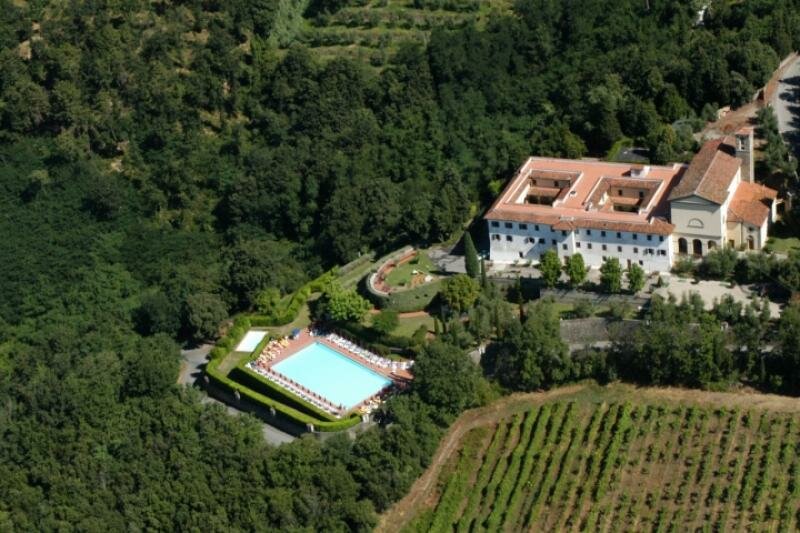 RESTAURANT
"La Taverna dei Frati" is the place where you can fnd the typical italian and tuscanian taste combined with a spectacular panoramic view.
In summer time our outside cloister is open to give you the possibility to have a relaxing and tasty dinner.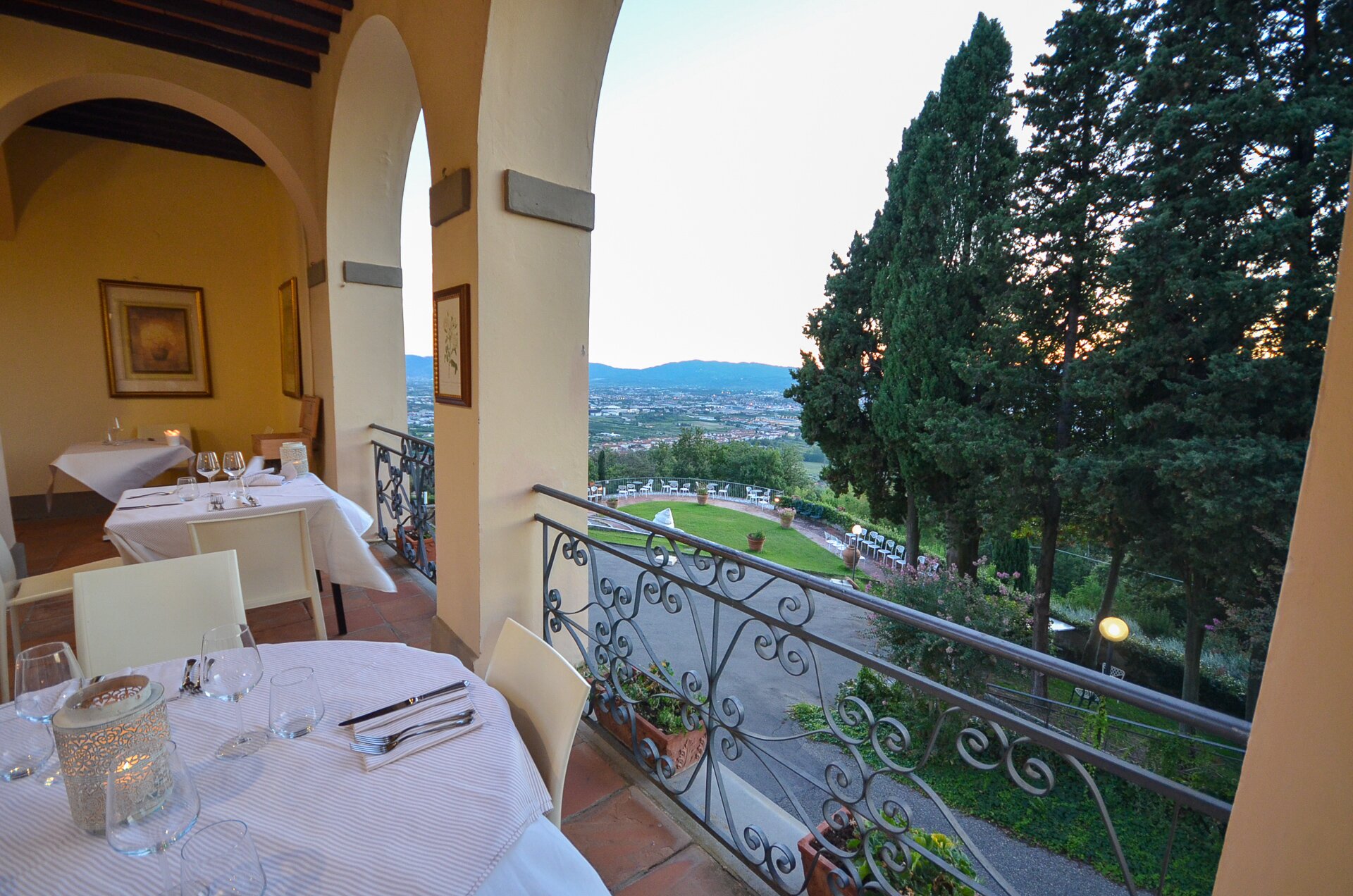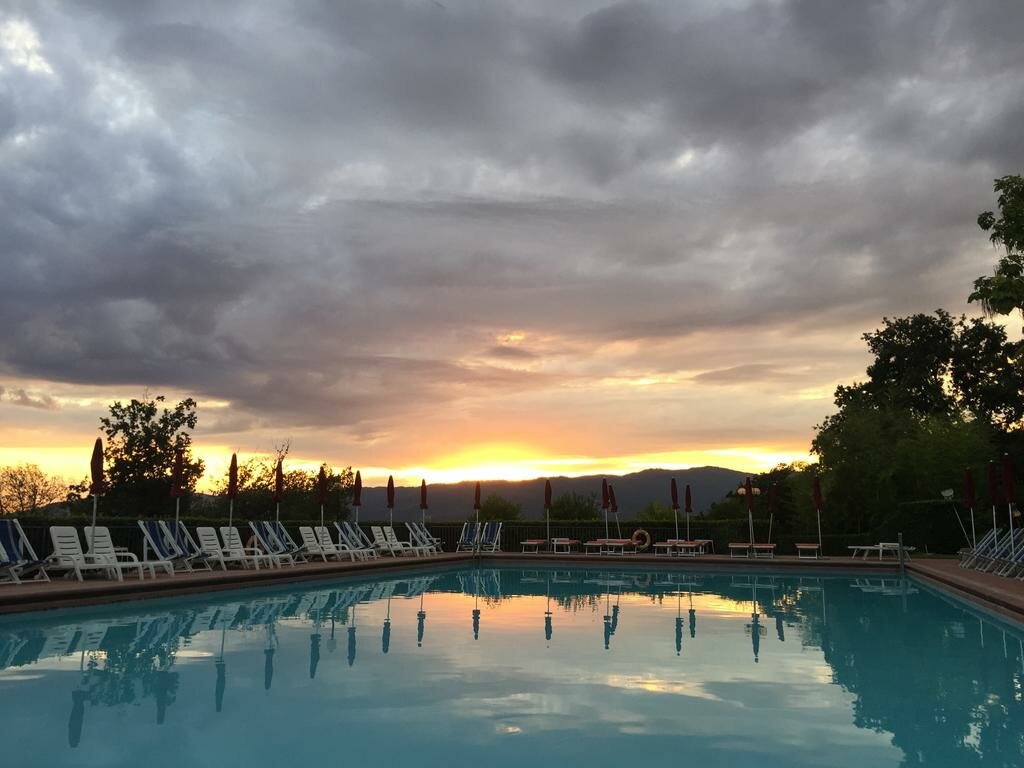 POOL
At out seasoning pool you can find two pools: one for adults and one for children.
In the solarium area you can find umbrellas, chairs and tables.
The snack-bar offers you a selection of ice creams, drinks, cocktails and sandwiches.
The pool is open from June to September everyday from 09:30 to 18:00.
Antico Convento Park Hotel et Bellevue
OUR OFFERS
WEDDINGS
The historical residence of the early '800 has been restored several times during his life, beginning from 1972 when it become to be an hotel.
This works have improved the skills of this place, including the old church of the convent ( now Folchi Hall ) which is use for all sort of events like weddings, parties, meetings, celebrations, holy communions, confirmations etc.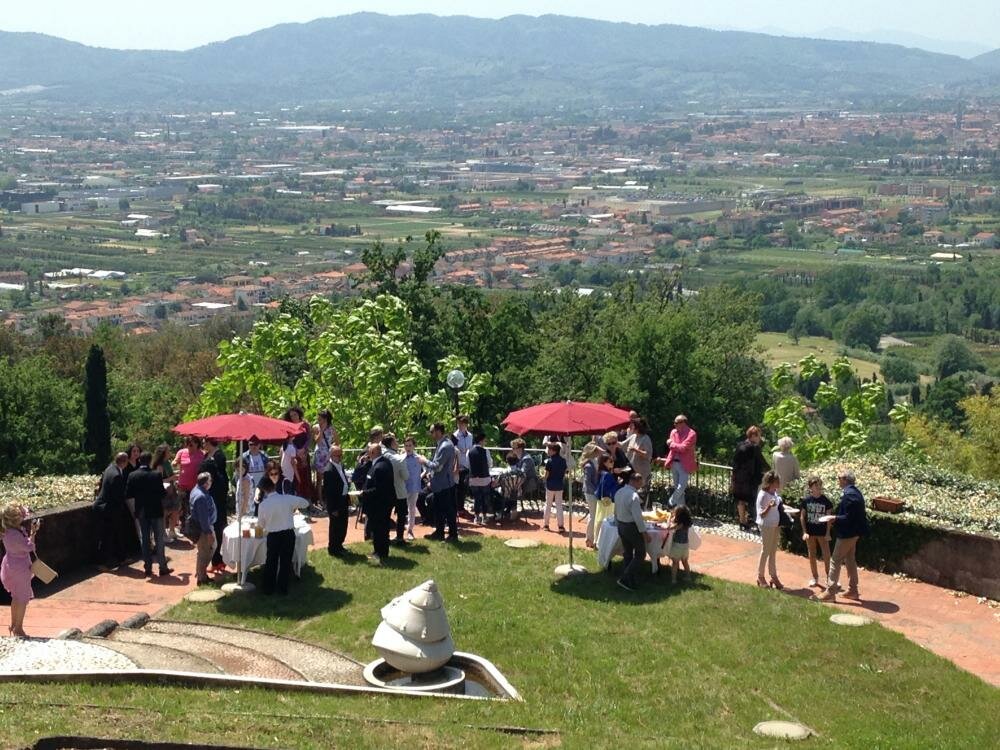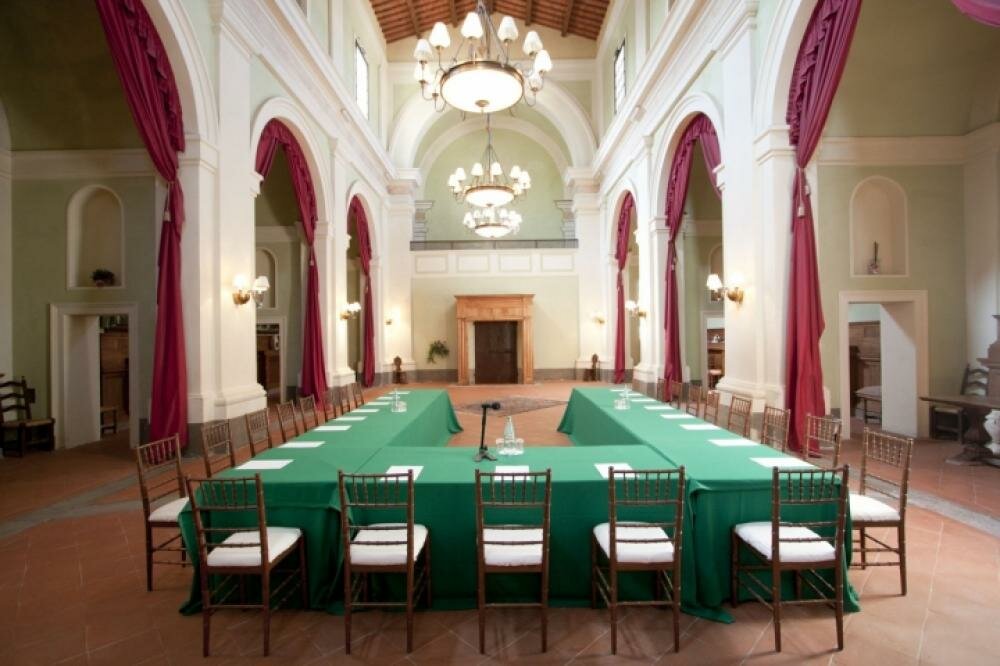 MEETING & INCENTIVES
Are you searching for a strategic and fascinating location in an exquisite setting that you can easly reach with a bus or taxi?
Antico Convento Park Hotel et Bellevue has 2 different rooms ground floor at just 3.5km from Pistoia city centre and 7km from the autostrada exit.