ANTICO CONVENTO PARK HOTEL ET BELLEVUE
PANORAMIC SWIMMING POOL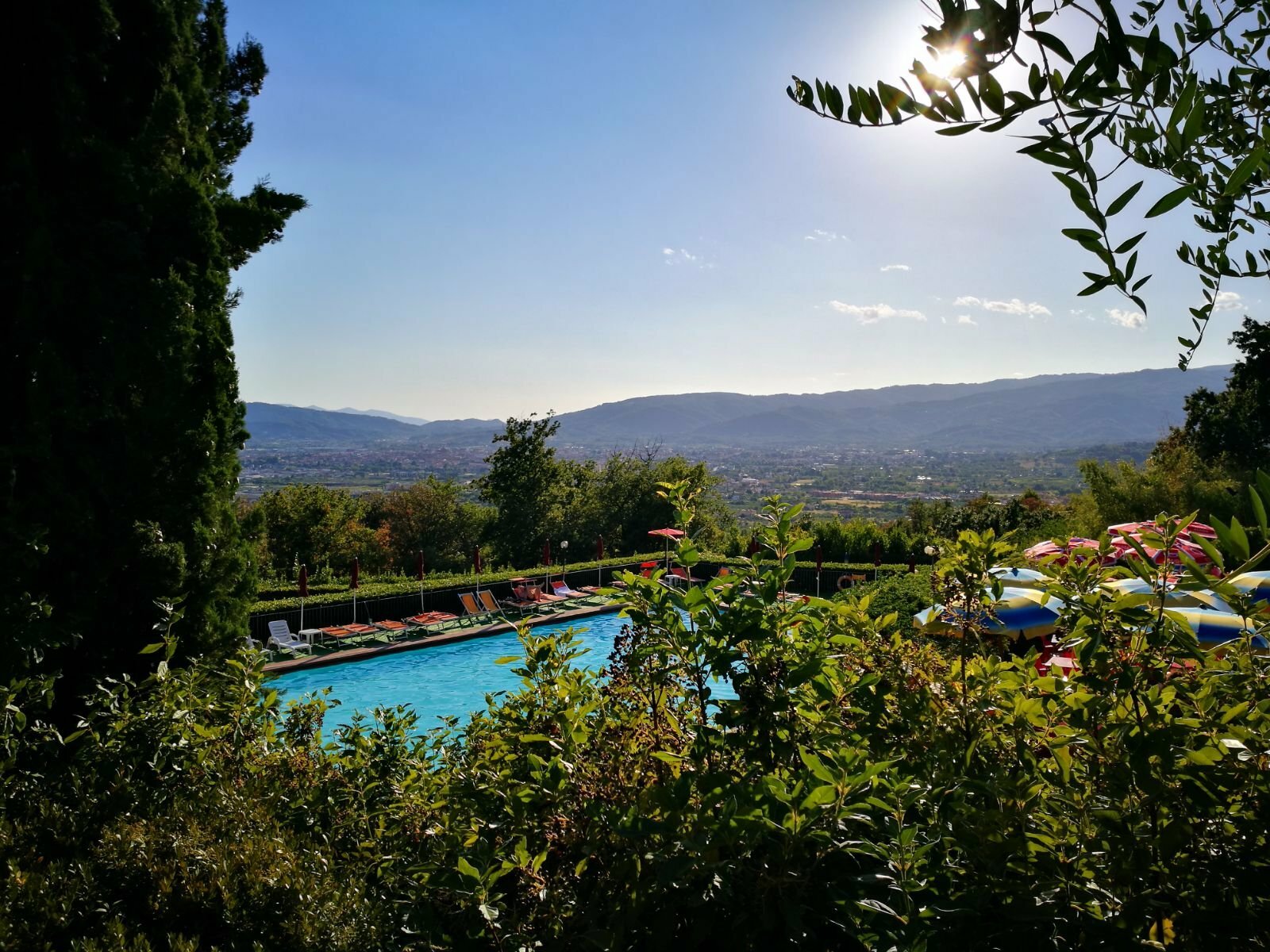 RELAX & NATURE
Antico Convento Park Hotel has one private garden with centuries-old olive trees, enclosed by solid walls, where you can have a walk in total relax and peace during your stay in Pistoia.
The position is beautiful with a splendid panoramic view over Pistoia and the surrounding areas. You can also spot on your left the Duomo of Florence!
PANORAMIC POOLS
Inside the garden you can find the two pools, one big for adults and a small one for children.
The solarium area is equipped with umbrellas, beach-chairs, sun beds, tables. Previously in this area there were the franciscan vegetable gardens.
The snack bar is open everyday.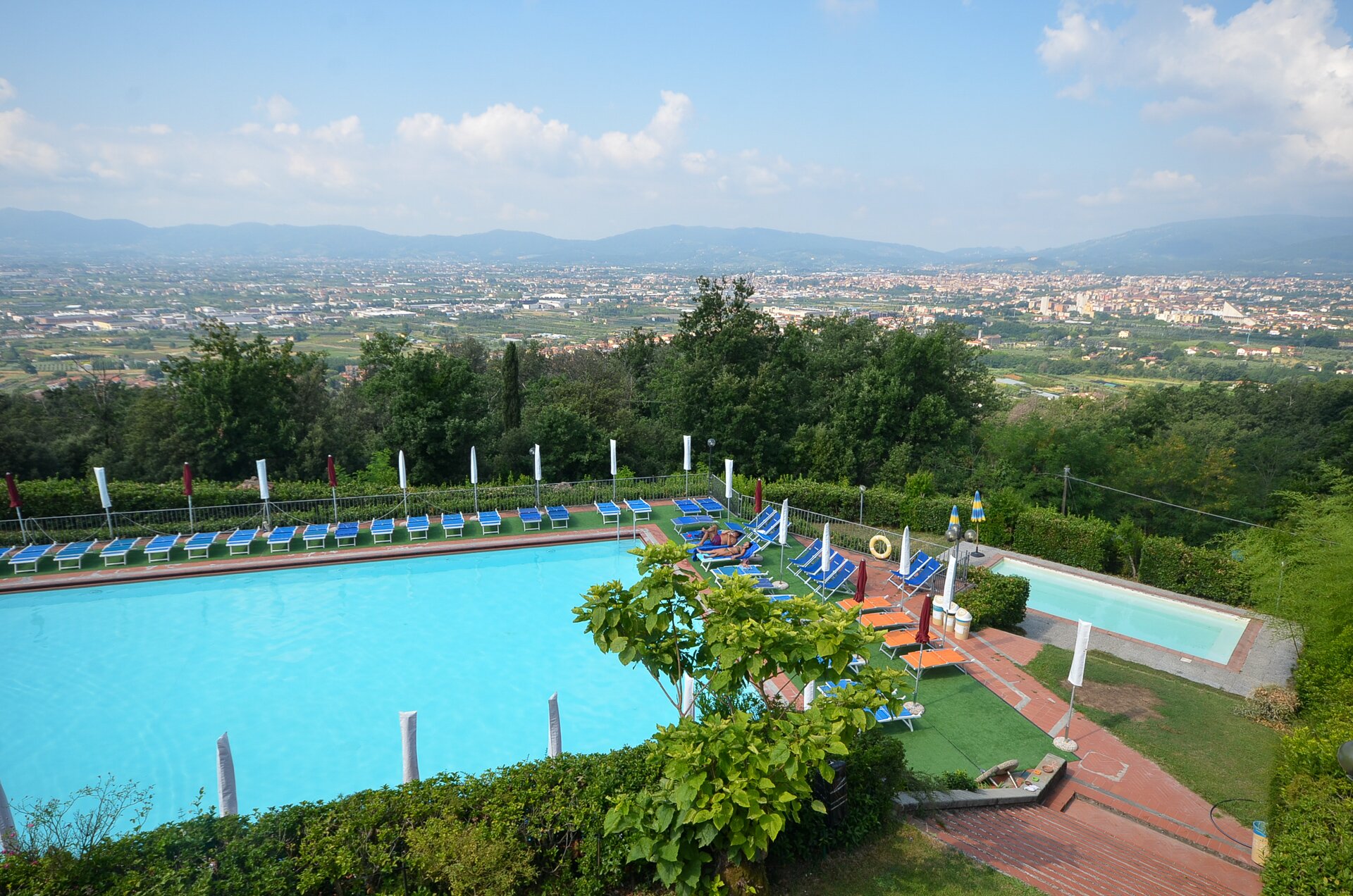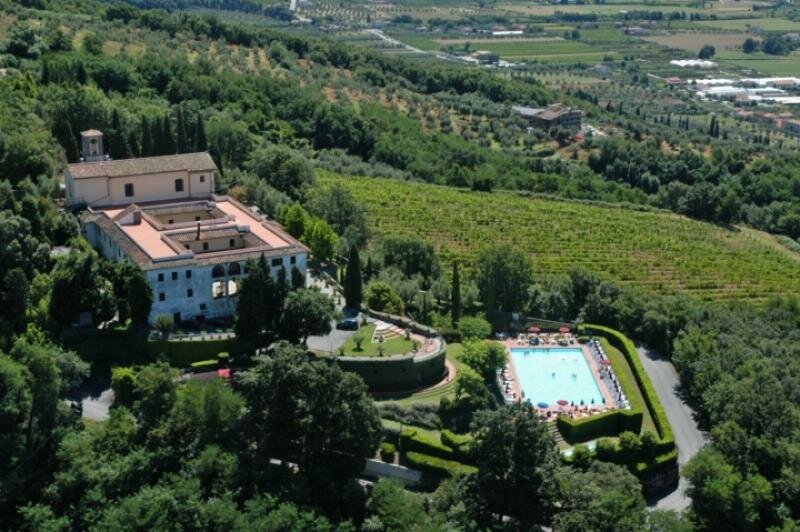 ESCAPE FROM THE CITY
The pool is open for everyone who desires to spend a day in total relax, not far away from the city centre.
The services are always available to improve your stay.